Glow Run
Fall Fun Fair
Papa Murphy's
Penguin Patch Holiday Shop (Dec 5 - 9)
Art to Remember
Book Fair (Feb 20 - 24)
Panda Express
In addition to holding special fundraising events during the school year, Havasupai participates in several programs that pay money to schools. By shopping at a particular store or buying a particular product, you can help.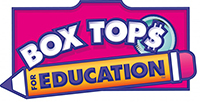 General Mills
Read about the program and which labels, box tops, etc. qualify.
Download the app, scan your receipt, and that's it! The donation is made into the school's account - it is so easy!