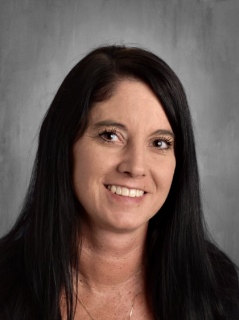 Mrs. Jamie Hammer
Principal, Interim
Dear Parents, Guardians, Students, and Staff,
I am delighted to extend a warm welcome to every one of you as we continue to embark on this school year at Havasupai Elementary. I am confident that the rest of the school year will be filled with growth, learning, and memorable experiences.
As we begin this new chapter, I would like to introduce myself. I have been in education for 22 years. I am a National Board-Certified Teacher and admire our teachers, staff, students, and families. My husband and our two children love our community and have lived here for over twenty years. I look for ways to give back and have served on the K12 Foundation board for over ten years.
I am committed to providing a safe, nurturing, and inspiring environment where students can thrive academically, socially, and emotionally. Our dedicated team of educators are passionate about fostering a love for learning and instilling the values of our PBIS pledge of being Safe, Responsible, and Respectful.
I am excited about the possibilities that lie ahead for our school community, and I look forward to working together to make this school year a truly rewarding experience for all.
I value communication and the partnership between school and home. If you have any questions or concerns, please do not hesitate to contact our dedicated staff, PTSO, or myself. Let's make this a fantastic year of learning, growth, and success.
Go Coyotes!
Sincerely,
Jamie Hammer, NBCT
Principal